As a nursery or Sunday school coordinator, do you ever feel like you are lost among your many excel spreadsheets and google calendar events? Somehow the tools that are supposed to make you feel more organized, actually make you feel more overwhelmed. Do you find yourself scrambling because volunteers forgot about their shift, and you are far outnumbered by kids? The best way to prevent volunteer no-shows is to send out text or email reminders, but that is far too complicated to do by hand. You need a better way, but alternative volunteer management systems create more problems than they solve. They often have too many features, making them time-consuming to learn and difficult to navigate. We see you, and we hear you. We have made a simplified volunteer scheduling and reminder system specifically with YOU in mind. It can fully replace your current system without adding any extra steps, and it isn't something you have to keep coming back to; once you set up your volunteers' schedules and turn on the reminders, you can forget about it.
This is what your nursery or Sunday school coordination could look like:
1. Enter contact information and schedule of volunteers in VolunteerReminder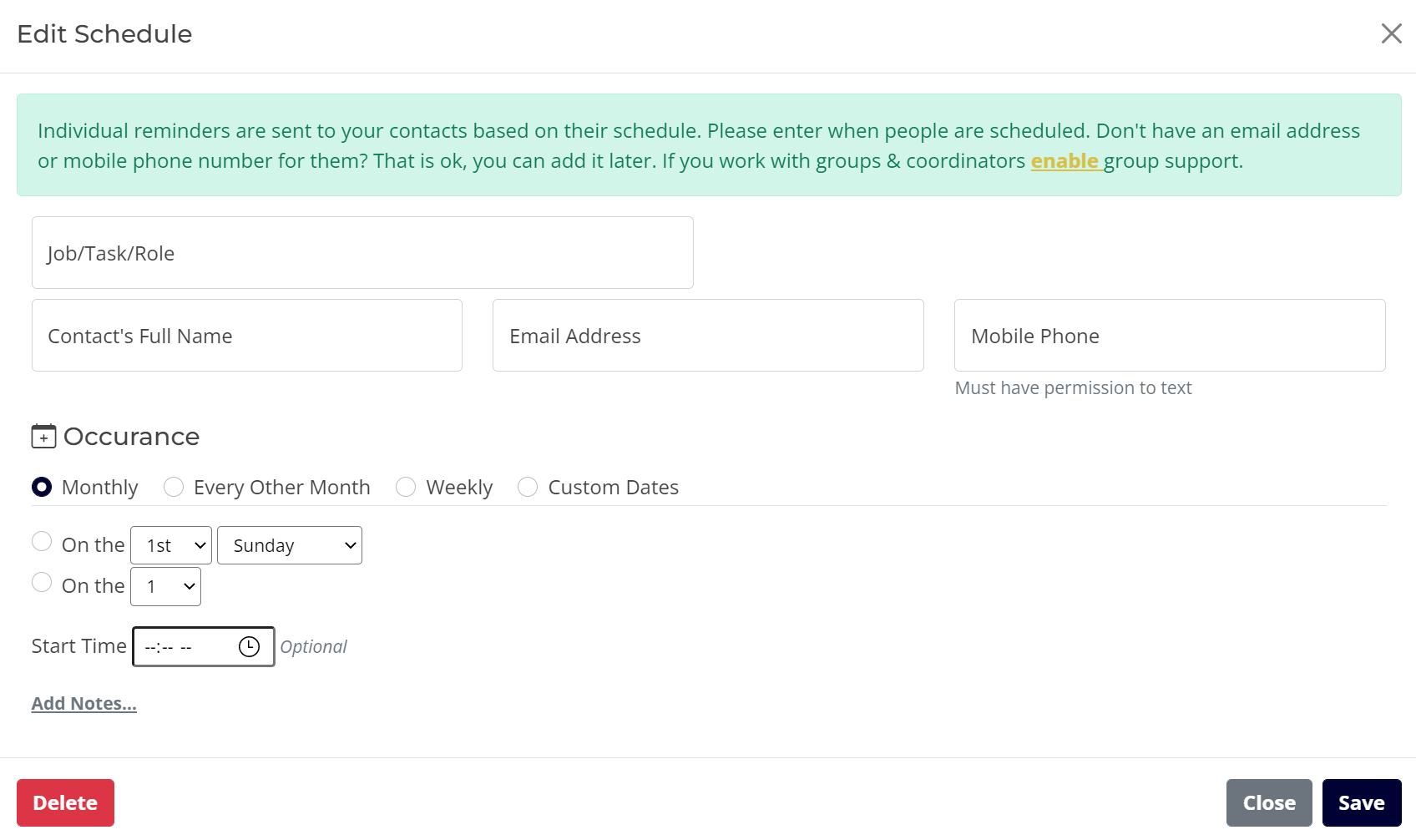 2. Set automated text/email reminder preferences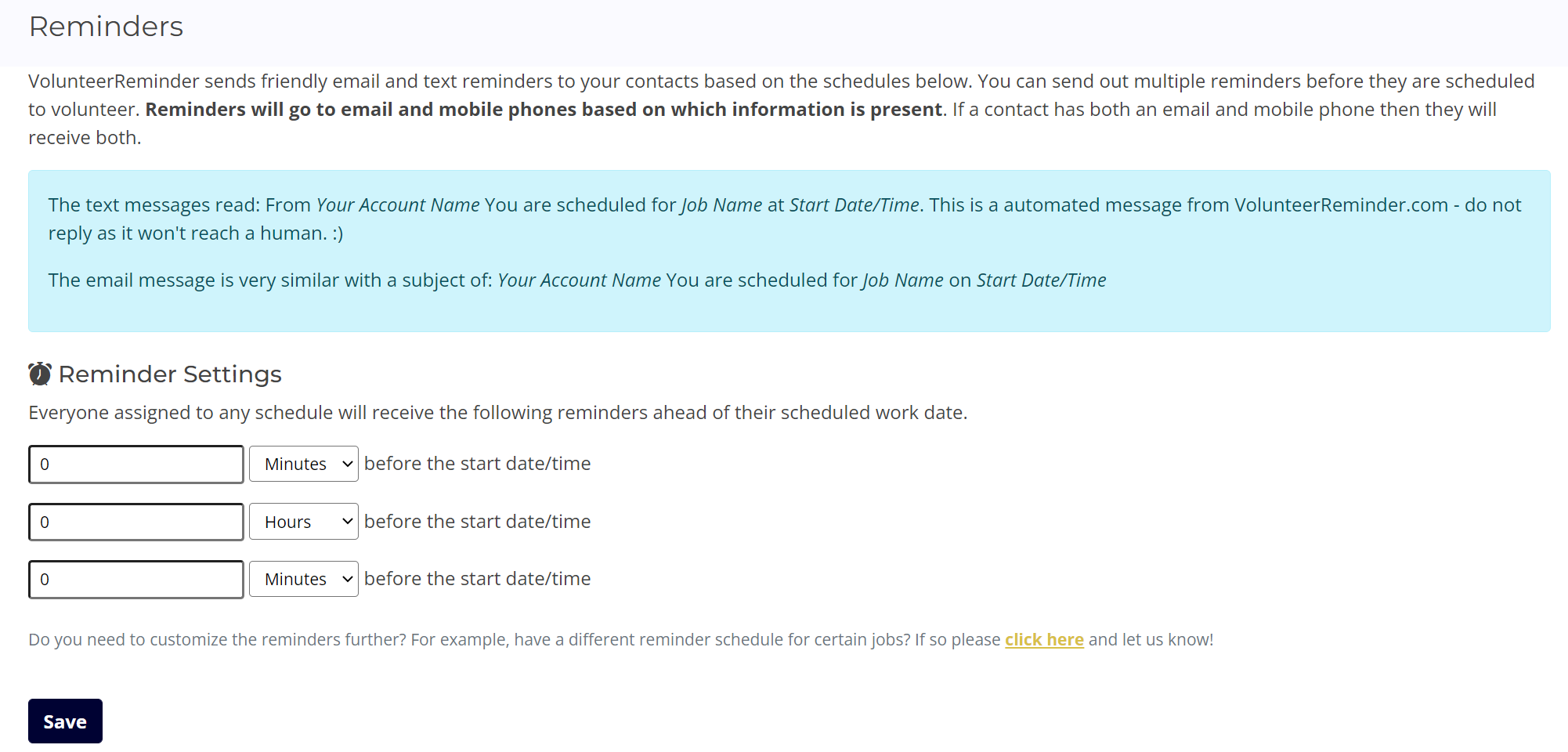 3. Relax on Sunday mornings as your volunteers show up on time consistently
Click here to try a live demo and here to watch a video demonstration.
Explore Other Recent Articles